The Truth's Thoughts:
For moms, selecting bottles is one of the most difficult tasks. The first thing that caught my eye about the
Comotomo Natural Feel Baby Bottles
was their unique design. I'm not sure if you can call a bottle stylish but at first glance this bottle meets the criteria for just that. Both my kids are two old for bottles, so I gave the bottles to my sister-in-law because she just had a baby back in Dec. Her little girl Lexi loved her bottle. My sister said it was easy to feed her and she had less gas from the bottle. My sister also love the feel of the bottle because it don't feel like no other bottle I have ever seen or felt. The most unique feature of the Como Tomo bottle is the "squishy" natural design element. The first time I took the bottle out of the box I was surprised by it's texture and how closely it mimics the touch of mom. The nipple design and feel of the bottle help little ones latch on and mimic breastfeeding. As you can see in this picture of my cute little niece Lexi that she is a very happy baby and loves her Comotomo.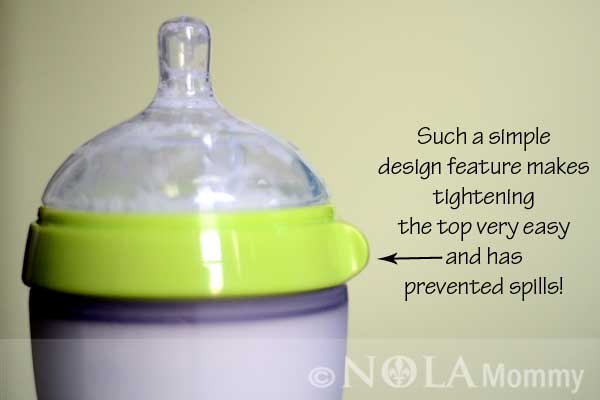 Comotomo' s unique features include:
Naturally shaped, soft, silicone teat closely mimics breastfeeding and prevents nipple confusion.
Truly slow-flow nipples encourage natural breathing and drinking pace.
Soft, skin-like, squeezable body replicates feelings of natural breastfeeding.
Eliminates nipple confusion with a large, wide 'nipple mound' that allows for a sealed latch and prevents unnecessary air from being ingested
Anti-colic vents, which allows babies to get more milk, less air and slow milk-flow to reduce vacuum that can lead to ear pain and bubbles.
100% free of toxic chemicals and its silicon structure is unbreakable.
Available in: Soft pink or green, sizes 150ml ($15.99) and 250 ml ($16.99)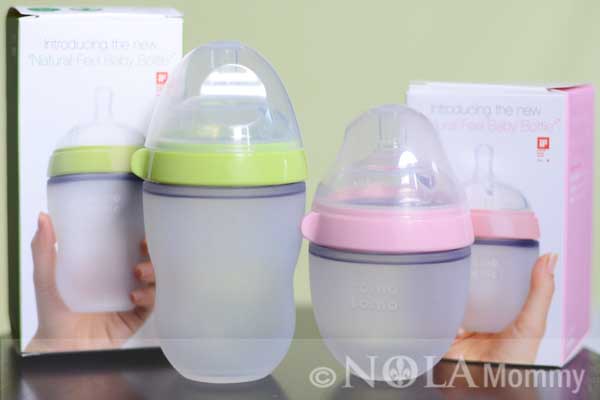 If your searching for a baby bottle for your little one or a future little one, take the time to consider the
Comotomo Natural Feel Baby Bottles
. They are innovative, unique and designed with mom and baby in mind. You can order your own Comotomo botle on
Amazon.com
.
Disclaimer: No compensation was received for this post. I was provided a sample of each product for my review purposes only. All opinions are 100% my own.